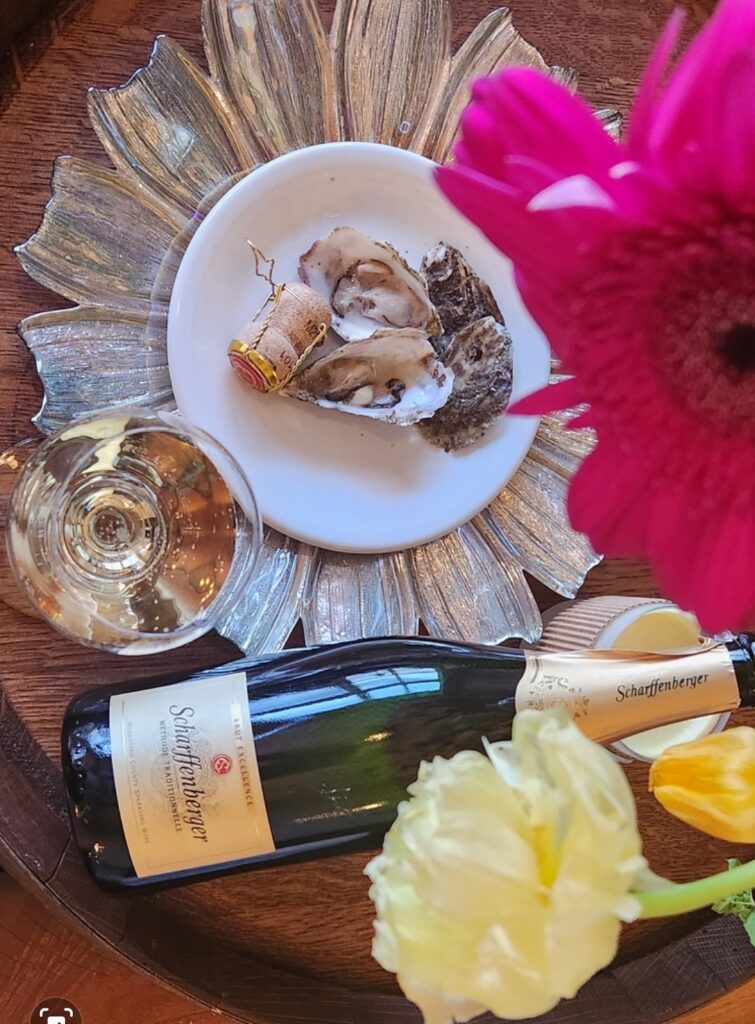 Oysters, it is said, are the perfect food. Perfect, huh? What other entrée, appetizer, or delectable little nibble offers a little bling?! Not to mention, is the perfect companion to the darling Champagne! In addition, oysters are filled with vitamins A, B, C, D, calcium, copper, dopamine, electrolytes (good for the morning after too much Champagne, too!), iodine, iron, magnesium, manganese, phosphorus, protein, and selenium. Even with the twinge of a saline flavor, they are not high in sodium, and only 10 to 15 calories per bivalve. Sweet! …now bring on the sparkler!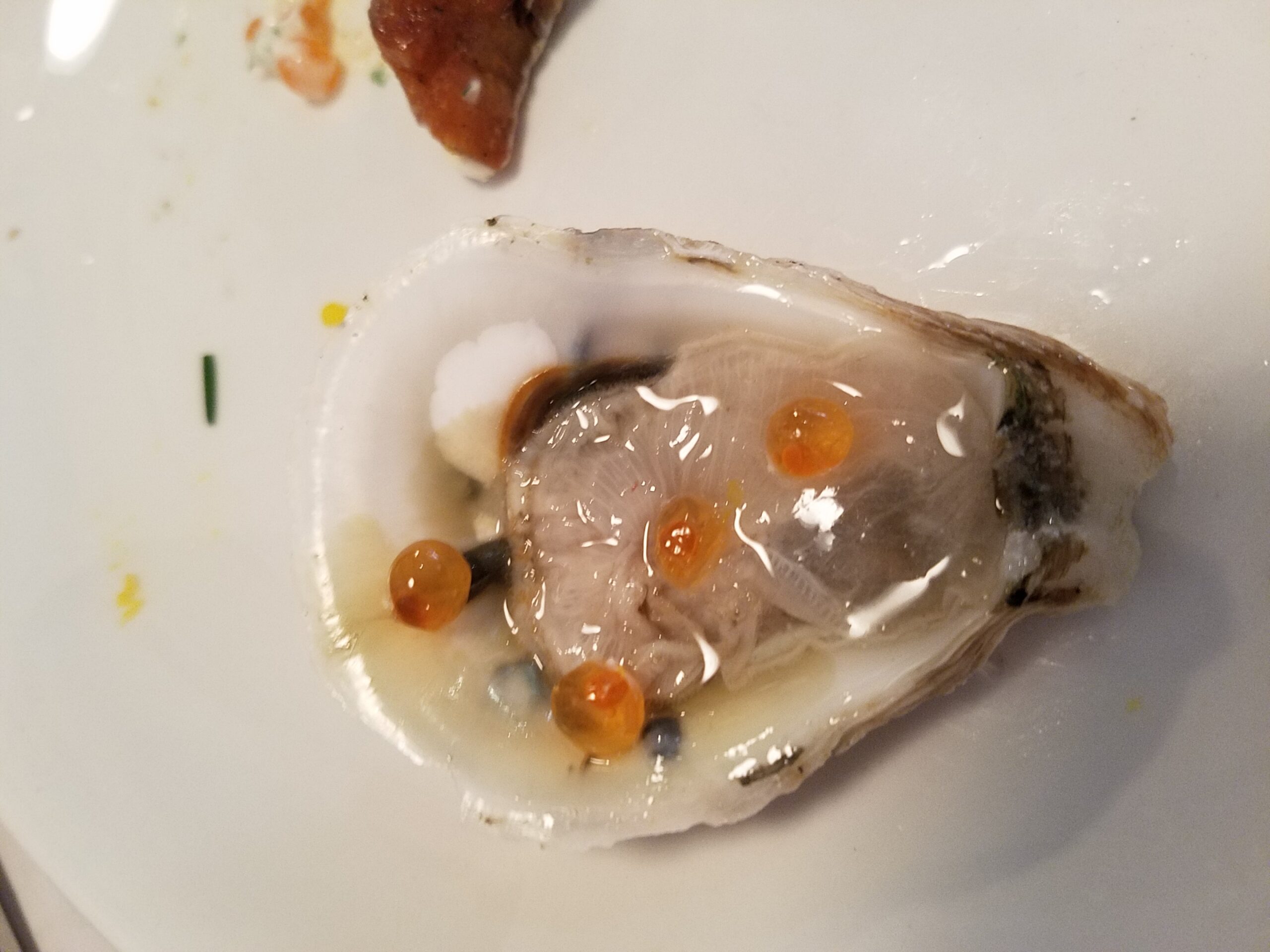 Each little huître ('oyster' in French pronounced whee-tra) does have its own flavor brought on by where they are grown. Raised in saltwater, oysters they range in their own flavors of fresh seawater to saline, each with their own personalities of copper and rusty, creamy and sweet, to nutty and with a hint of melon. They also reflect the hue of the water that they grow and develop in…some slightly greener, some with a bluer tone…(and that also influences the pearls too, but those are not edible oysters.) This is called merroir….similar definition to terroir but in the water, or mer in French. Just like grapes grown in various areas around the world with different soils and bedrock, the surrounding vegetation, intricate and unique microbiome, and there's a plethora of weather, wind, sun and everything else Mother Nature dishes out (and sometimes humans) influences flavor.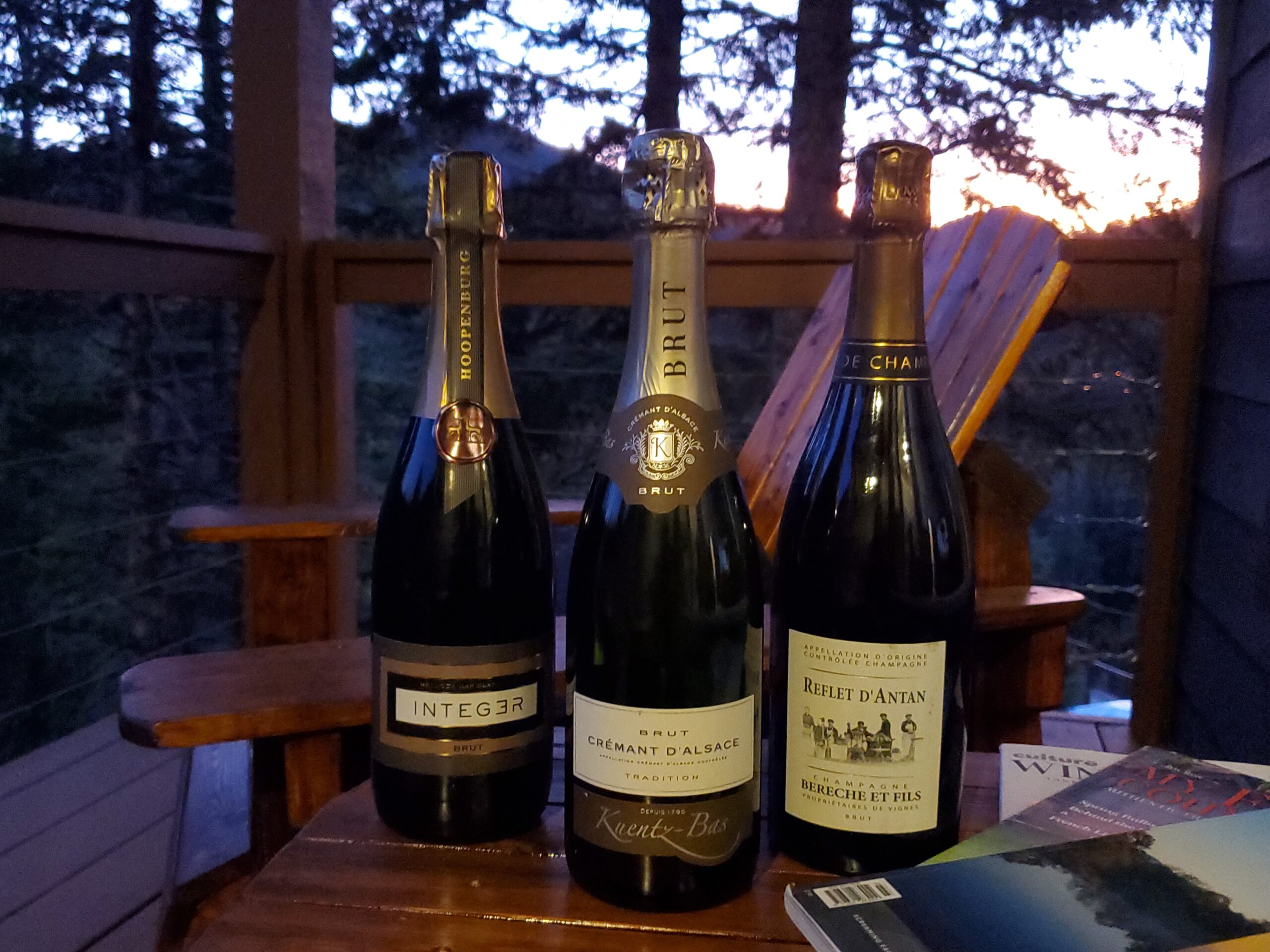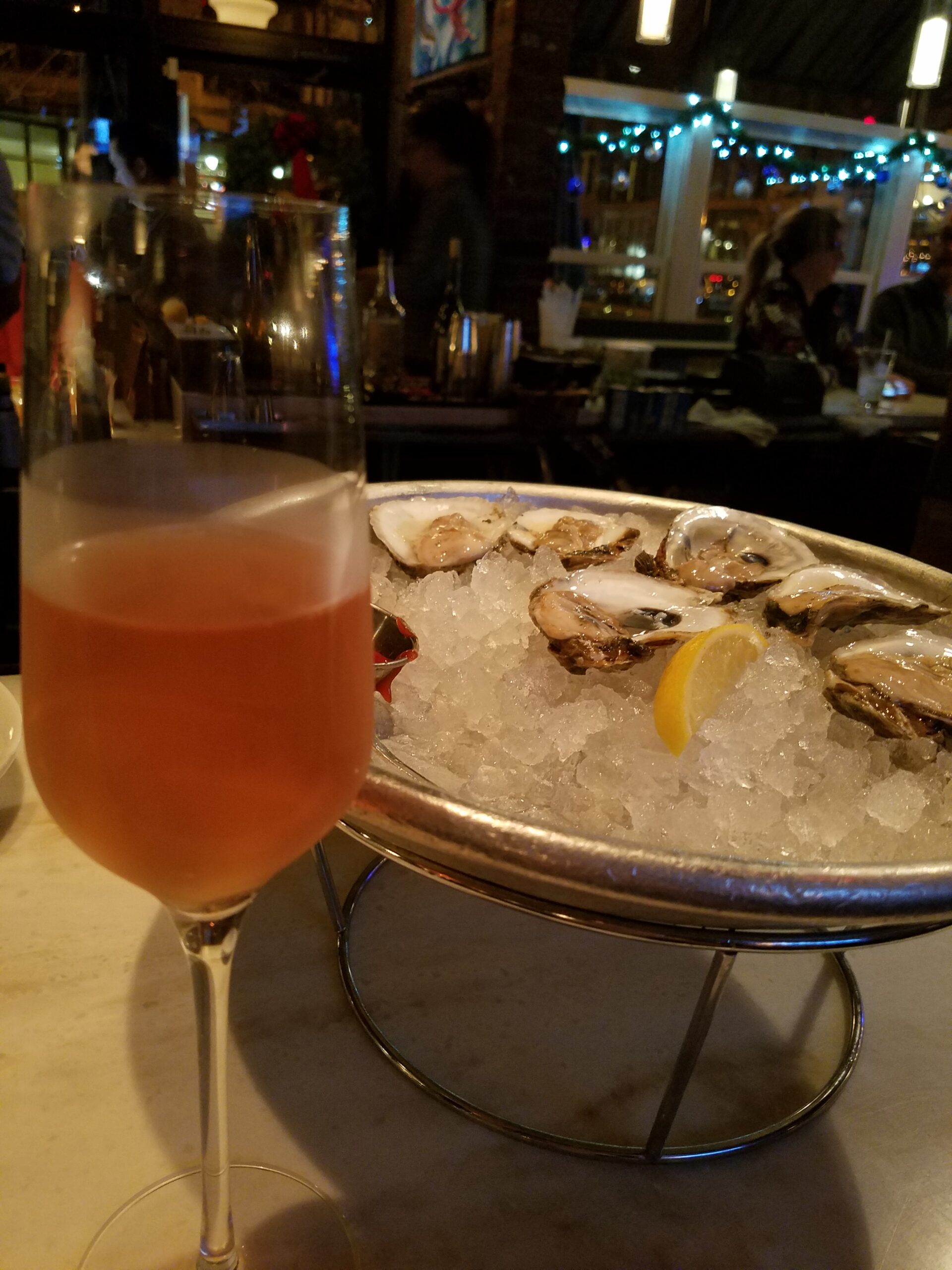 So, if oysters have their own flavor from their own merroir and wine is unique from its terroir, how do these two play nicely together? Well, what grows together, goes together…or close to one another, right? Yep, but who doesn't like to travel around and try new adventures?! That's the fun part of this! Understanding a little bit about both oysters and sparkling wine, combined with what you like, creates a wonderful culinary journey for your 'buds. And it may make you dance with glee, just a little.
Just like oysters have their own flavors and scents, sparkling wine does also. And why wouldn't it? Made with a variety of grapes (although Champagne has three main grapes: Pinot Noir, Meunier, and Chardonnay), there can be several other factors that make each sparkler stand out: different vintage blends, varied vineyard blends, the mélange of grape varieties used, and what the winemaker decides to do. And don't forget about terroir: the climate, weather, soil, water, topography, what else is growing around it; basically the entire natural environment it is in…plus the love and care of the winemaker.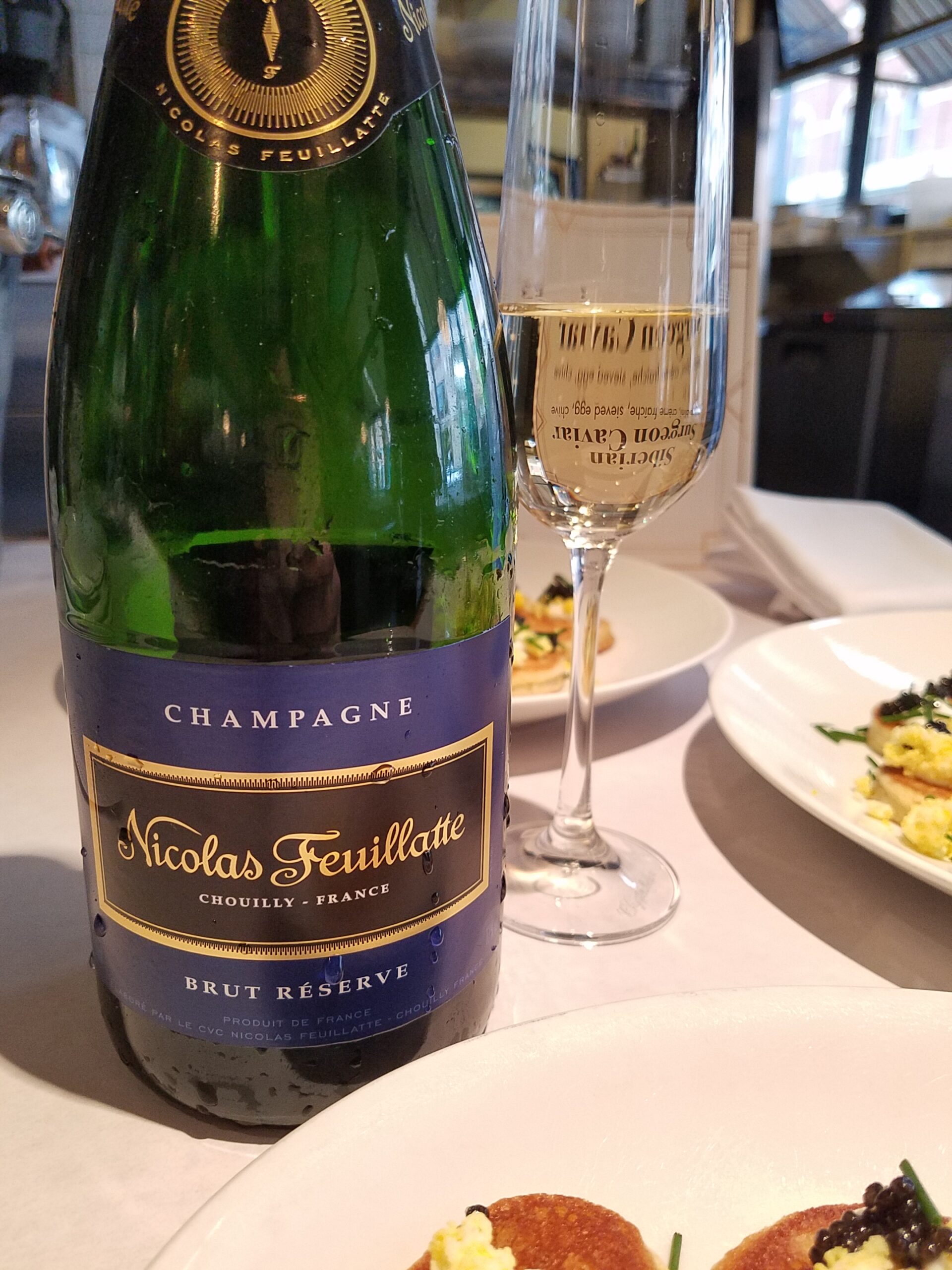 Champagne, a sparkling wine only made in Champagne, France with set rules that has its second fermentation in the bottle and is made from Pinot noir, Pinot meunier, and Chardonnay…with a few others in small amounts allowed: Pinot blanc, Pinot gris (called Fromenteau in Champagne), Arbane, and Petit Meslier. Flavors can range from bready and brioche to crisp apple and melon, with many fine bubbles. Sparkling wines (pretty much every other bubbly out there) also have very distinct characteristics, including sweetness levels, depending on the factors listed above.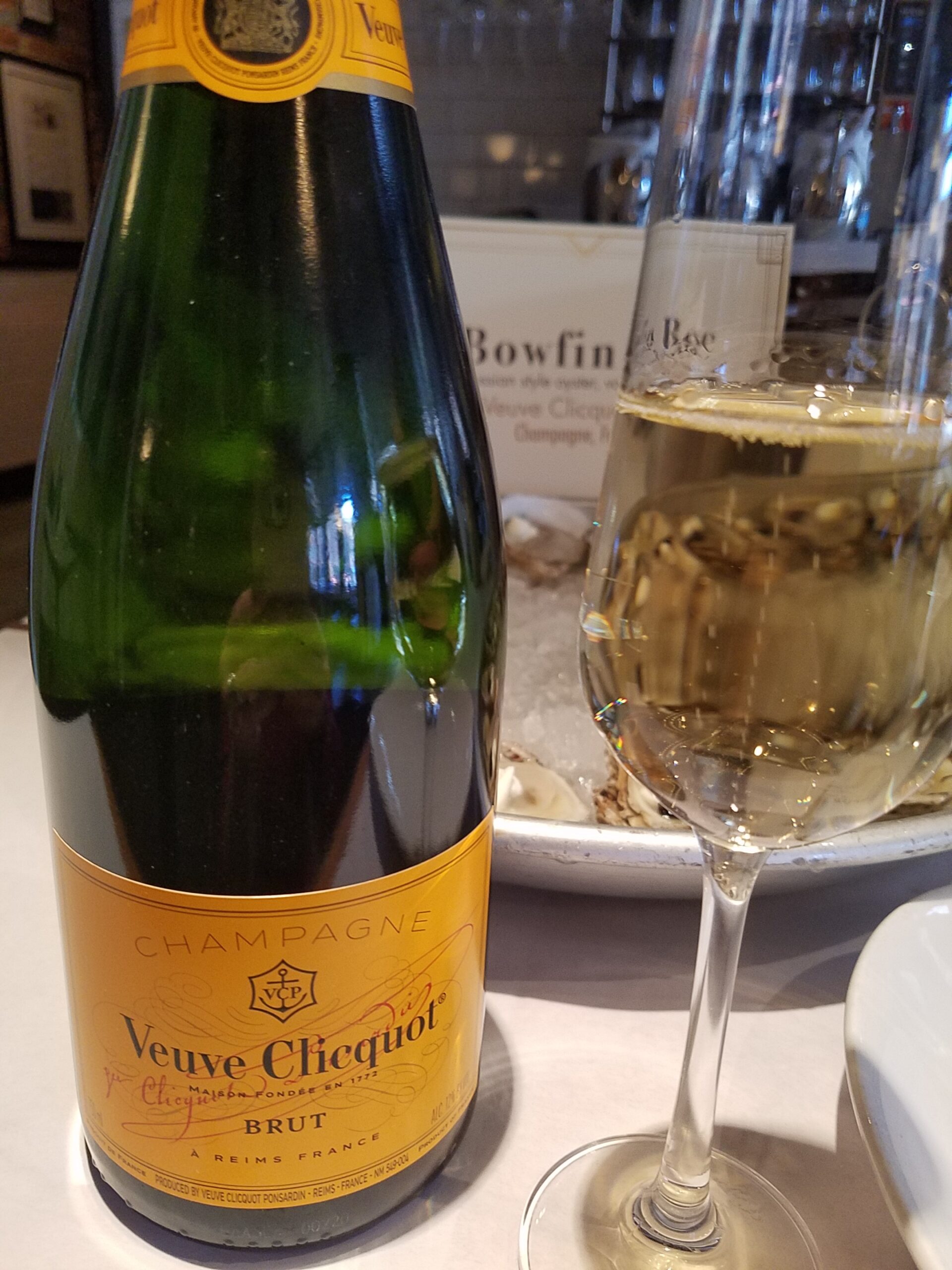 A few of those other are sparklers are: Crémant is made in the méthode champenoise (the same way Champagne is made) anywhere in France, with slightly less effervescence and with each region having its own rules. Crémant . There's Cava, made in Spain from Macabeo, Parellada and Xarel·lo also in the same method as Champagne, which can be yeasty to lemony with touches of pear and honey. Prosecco is Italy's darling made from the Glera grape in the Charmat–Martinotti (second fermentation takes place in a steel tank.) Franciacorta is made only in the Lombardy region in the metodo classico (ie. like Champagne…yes, there are a few names for it) with their own set of rules and these grapes: Chardonnay, Pinot nero and Pinot bianco. There's German Sekt and so many other sparkling dazzlers out there to try!
Some favorites (not all inclusive, however 😉 ) that pair really well with oysters are photo'd throughout the article.